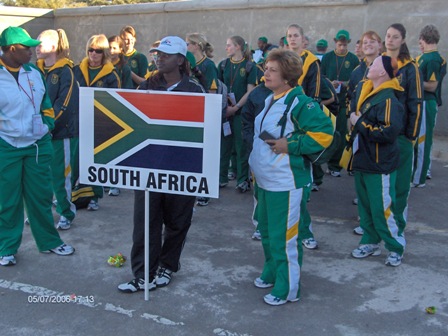 Sport Vir Almal
R 20 000 te wen vir AmriC Top Klub 2018
Atletiek en Bergfiets Oefenkamp 11-14 Januarie 2018
Volgende coaches en Klub eienaars opleiding 19-21 Jan 2018
Word vandag al deel van die AmriC Sport Groep - atleet en/of afrigter en/of eienaar
Byeenkomste vir almal
(borrowed and edited from a piece written by a similar-minded parent)
One of my friends asked: "Why do you pay so much money and spend so much time running around for your children to do cycling?"
Well I have a confession to make...
I don't pay for my children's bicycles or kit or helmets, or even all the tyres...
So if I am not paying for Cycling, what am I paying for?
* I pay for those moments when they become so tired and feel like quitting but don't!
* I pay for the opportunity that my son and daughter can make life-long friendships.
* I pay for the chance that they may have amazing coaches that will teach them that Cycling is not just about strategy but also about discipline.
* I pay for them to learn to take care of their bodies.
* I pay for them to learn to work with others and to be proud, supportive, kind and respectful to team members.
* I pay for my children to learn to deal with disappointment when they don't get that podium place. Despite having practiced a thousand times. For them to still get up and be determined to do their BEST next time.
* I pay for my children to learn to make and accomplish goals.
* I pay for them to learn that it takes hours and hours and hours of hard work and practice to create a champion, and that success does not happen overnight.
* I pay for my children to be on their bicycles instead of in front of a screen.
I could go on, but to be short, I don't pay for Cycling; I pay for the opportunities that Cycling provides my children to develop attributes that will serve them well througbout their lives. And give them the opportunity to bless the lives of others.
From what I have seen for many years, I think it is a great investment!
Motivering, Byeenkomste, Sport Klubs, Provinsiaal, SA's en Inter Nasionale Deelname.
AmriC Sport: Aktiewe Metamorfose – Rotsvas In Christus.
AmriC Sport
Met trots geborg deur